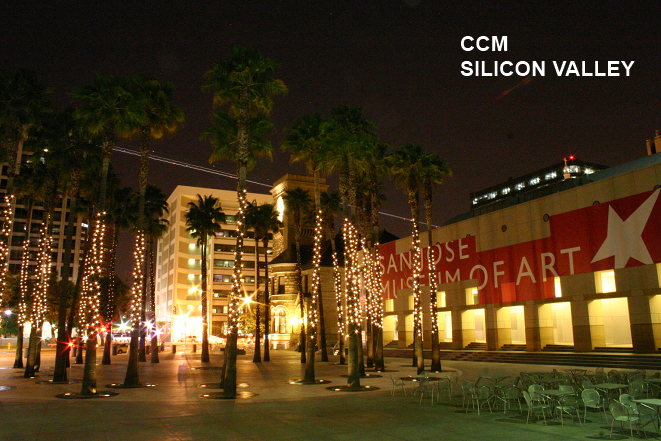 Convenient meeting locations in the Silicon Valley area:
If you have over $850K in investable assets, we are happy to meet with you in the Silicon Valley area. Our standard minimum (without a meeting) is $600K.
---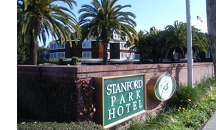 Conveniently located adjacent to Stanford University and Palo Alto, the hotel provides a great setting for a productive meeting. The Menlo Grill Bistro & Bar is a classic American grill with a warm and inviting neighborhood feel. The Stanford Park Hotel offers five unique meeting, event and conference spaces.
Stanford Park Hotel
100 El Camino Real
Menlo Park, CA, 94025
---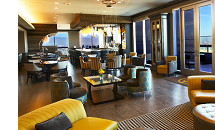 As San Jose's premier private club, Silicon Valley Capital Club is honored for its excellence in service and fine dining. It provides the perfect ambiance for business meetings and private events. The 360-degree view from atop the Knight Ridder Building is breathtaking.
Silicon Valley Capital Club
50 West San Fernando
San Jose, CA 95113
---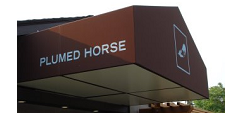 Under Peter Armellino's leadership, Plumed Horse presents elegant, modern California Cuisine, emphasizing what is fresh, seasonal and sustainably produced.
The Plumed Horse - Saratoga
14555 Big Basin Way
Saratoga, CA 95070
---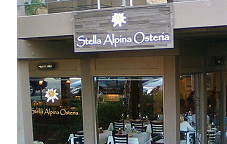 Chef Matteo Ferrari of Matteo in your Kitchen, opened Stella Alpina Osteria in Burlingame, in May 2005, offering authentic, rustic Northern Italian cuisine from the Alps. Matteo is focused on serving the delicious flavors from his hometown in the mountain region of Northern Italy in a cozy and inviting setting at Stella Alpina.
Stella Alpina Osteria - Burlingame
401 Primrose Road
Burlingame, CA 94010
---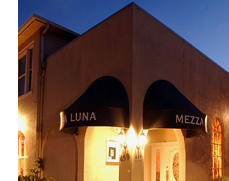 Mezzaluna Restaurant is located in the historic Princeton Landing building (which was built in 1908). The harbor town of Princeton By The Sea is located 20 miles south of San Francisco. In this scenic area of Half Moon Bay, which overlooks the Pacific Ocean, you can experience breathtaking coastal views and marvel at the giant waves of Mavericks surf spot. Mezzaluna is continually awarded as Best Restaurant on the Coast and Best Customer Service.
Mezzaluna Italian Restaurant - Half Moon Bay
459 Prospect Way
Half Moon Bay, CA 94019
---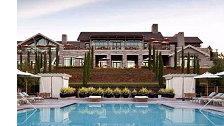 At this Michelin-starred restaurant, Madera, a comfortably elegant ambiance, picturesque views and outdoor terraces welcome guests and Silicon Valley locals alike. Featuring an open artisan wood-burning kitchen, Madera serves American cuisine.
Rosewood Sand Hill
2825 Sand Hill Rd
Menlo Park, CA 94025
---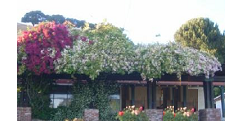 A "butterfly" has been calling the Niles area of Fremont home for over 20 years. Fine dining and attention to customer service are not just words there. Diners are welcomed graciously. Working with fresh seasonal ingredients, the menu at Papillon takes advantage of each season.
Papillon Restaurant - Fremont
37296 Mission Blvd
Fremont, CA 94536
---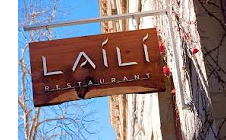 At Laili, the cuisine is a delicate balance between age-old Silk Road flavors and contemporary culinary excellence. They strive to provide fresh, nourishing and delectable dishes, complimented with an array of authentic herbs, spices and exceptional ingredients.
Laili Restaurant
101 B. Cooper Street
Santa Cruz,CA 95060
---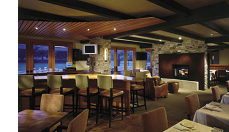 Located seventy-five miles north of San Jose in Carmel, the Quail Lodge Golf Club offers "fresh and local" cuisine: served indoors and out. The Monterey Peninsula setting provides a relaxing backdrop to learn more about CCM. The "Lodge" is accessible via RT 1/Cabrillo Hwy.
Quail Lodge Golf Club
8000 Valley Greens Drive
Carmel, CA 93923
---
To schedule a meeting with Ciovacco Capital Management in the Silicon Valley area, please email: