Numerous convenient meeting locations in New York:
If you have over $725K in investable assets, we are happy to meet with you in New York. Our standard minimum (without a meeting) is $600K. Below are a few options:
---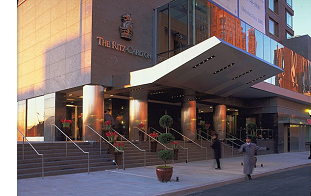 The Ritz-Carlton Battery Park NYC
Two West Street
New York, NY 10004
From the only five star hotel in lower Manhattan, look out across the waterfront as Lady Liberty stands proudly over symbolic Ellis Island. Sweeping views command your attention at every turn. American history surrounds you as the Smithsonian Museum of the American Indian and other impressive tributes are just steps away. The hotel's restaurant, 2 WEST, is a modern American bistro featuring expertly and simply prepared dishes.
---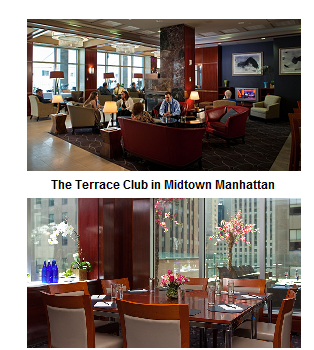 The Terrace Club
25 West 51st Street (Off 5th Ave)
New York, NY 10019
Located in Midtown Manhattan adjacent to Rockefeller Center, The Terrace Club is a private New York business club offering spacious meeting rooms, indoor and outdoor dining, and comfortable accommodations. The Terrace Club serves seasonal modern American cuisine on a year-round terrace overlooking Rockefeller Center and St. Patrick's Cathedral.
---
The View of the World Terrace Club
World Center Hotel - 20th Floor
144 Washington Street
New York, NY 10006
Located in the World Center Hotel, The View of the World Terrace Club, is a private restaurant, bar and business club perched atop the 20th floor. With unfettered views of the Hudson River and rising National 9/11 Memorial & Museum and Freedom Tower to the North, and spectacular views of downtown Manhattan's harbor and the Verrazano Bridge to the South, guests will find the venue ideal for dining, as well as formal or informal meetings.
---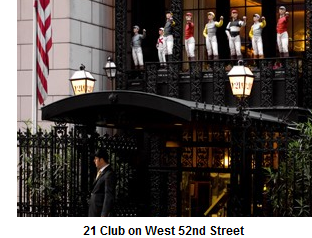 21 Club
21 West 52nd Street
New York, NY 10019
Perfectly positioned in midtown Manhattan, 21 Club is in the center of it all. A short walk from the Broadway theater district, many of NYC's leading hotels, and top sights, this iconic Orient-Express restaurant offers superb American cuisine, a Grand Award-winning wine list, and attentive service in a setting that is sophisticated yet fun. You'll find inspired cuisine in an exquisite salon-like setting framed by vivid murals of four New York landmarks set in the mid-1930s. The heart of '21' is its legendary Bar Room.
---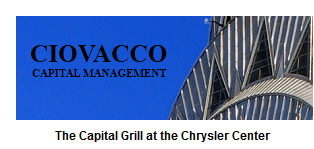 The Capital Grille
The Chrysler Center
Trylon Towers
155 East 42nd Street
New York, NY 10017
The Capital Grille is known for delicious dry aged steaks, chops fresh seafood, and an award-winning wine list. Located in the Trylon Towers of the exquisite Chrysler Center. The American Culinary Federation recently awarded The Capital Grille their Achievement of Excellence Award.
---
To schedule a meeting with Ciovacco Capital Management in New York, please email: