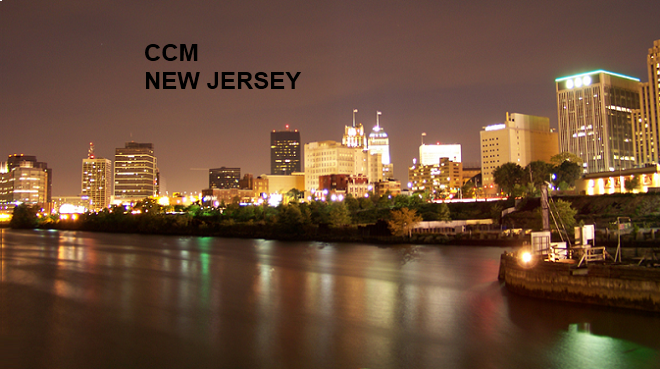 Convenient meeting locations in New Jersey:
If you have over $725K in investable assets, we are happy to meet with you in New Jersey. Our standard minimum (without a meeting) is $600K.
---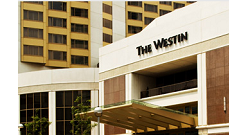 The Westin is only a mile away from downtown Manhattan. The Half Moon Restaurant & Lounge offers breakfast seven days a week in an uplifting setting, serving fresh and substantial selections as well as strengthening SuperFoodsRx items.
The Westin Jersey City Newport
479 Washington Boulevard
Jersey City, NJ, 07310
---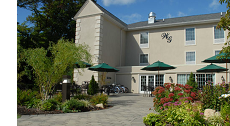 The first-class accommodations and amenities at The Wilshire Grand Hotel entice business travelers, while also catering to private individuals. The Wilshire Grand Hotel features the Zagat Rated restaurant and bar Primavera.
The Wilshire Grand Hotel - West Orange
350 Pleasant Valley Way
West Orange, NJ 07052
---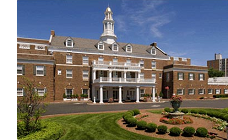 The Dining Room at the Molly Pitcher Inn has panoramic views of the Navesink River. The contemporary American cuisine is prepared with only the freshest regional ingredients. Some of their inspired dishes are Fiesta Mesculine Salad and Grilled Kansas City Veal Chop.
Molly Pitcher Inn - Red Bank
88 Riverside Avenue
Red Bank, NJ 07701
---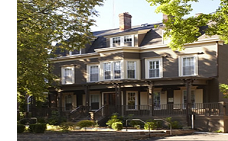 The only boutique hotel and fine dining restaurant situated in the heart of downtown Princeton, New Jersey. This landmark is an attractive colonial-style mansion that has been transformed into a modern luxury 16-room hotel, restaurant and bar. The Peacock Inn's refined, yet relaxed restaurant and bar serves New American Cuisine.
The Peacock Inn - Princeton
20 Bayard Lane
Princeton, NJ 08540
---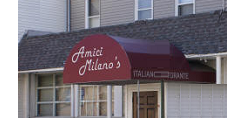 Strict attention to detail and concern for your comfort and pleasure went into planning this fine restaurant. Relax and enjoy the personalized service along with the classic ambiance that has been created just for you.
Amici Milano - Trenton
600 Chestnut Avenue
Trenton, NJ 08611
---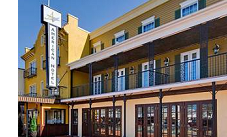 The Market Yard Grille, an American Bistro Style Restaurant and Bar, located in the American Hotel is open 7 days for lunch and dinner. Facing Main Street, the old world charm of the restaurant is reminiscent of a New York style steak house. The contemporary menu offers a tantalizing variety featuring steaks, seafood and bistro-style dishes.
American Hotel - Freehold
18-20 East Main Street
Freehold, NJ 07728
---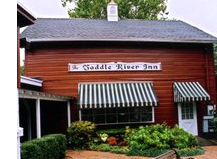 Sophisticated dining enhanced by the simple charms of country lifestyle - Located in a rustic barn, alongside a tranquil pond, The Saddle River Inn graces Barnstable Court with its century old presence. The Zagat Guide consistently ranks this French/New American, Bergen County, New Jersey restaurant among its favorites - a unique approach to classic French cuisine.The menu changes twice seasonally and utilizes ingredients at the peak of their freshness.
The Saddle River Inn
2 Barnstable Court
Saddle River, NJ 07458
---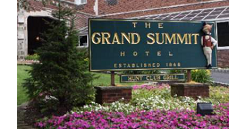 The Grand Summit Hotel, a shining star in the town of Summit since 1868. Set among the rolling hills of picturesque Union County and built by expert European craftsmen, The Grand Summit Hotel has provided a haven of personal service for over a century.
The Grand Summit Hotel - Summit
570 Springfield Avenue
Summit, NJ 07901
---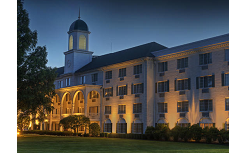 Rod's Steak & Seafood Grille, an area landmark and winner of New Jersey Monthly's Best Steak award, offers lunch and dinner daily as well as the finest Sunday Brunch in New Jersey. The restaurant's design features rich wood paneling and highly polished brass that lend a classic elegance to the sophisticated dining experience.
The Madison Hotel - Morristown
1 Convent Road
Morristown, NJ 07960
---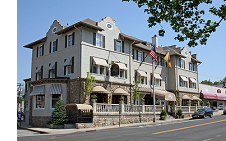 Progressive American cuisine prepared under the direction of Executive Chef Corey W. Heyer, and impeccable service combine for an unforgettable fine dining experience. Zagats has distinguished the Inn as one of NJs best gourmet restaurants and while the setting is upscale, the food and service have combined to help earn the industry's highest hospitality awards.
The Bernards Inn - Bernardsville
27 Mine Brook Road
Bernardsville, NJ 07924
---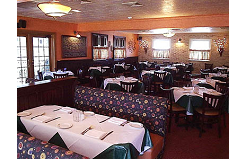 Feel like a part of the family in this family-owned restaurant and bar run by Don, his son Alan, and Don's wife, Chef Linda, who have been pleasing their clientele for close to 25 years! The casual atmosphere and comfortable bar attract a pleasantly diverse and very friendly crowd, where you can dine, or just relax with one of their many signature cocktails. Chef Linda comes up with a new special menu every week that is no less than creatively spectacular.
Andiamo - Haworth
23 Hardenburgh Avenue
Haworth, NJ 07641
---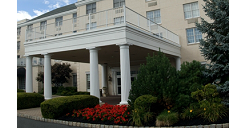 Somerset Hills Hotel has been acclaimed for years as one of the finest luxury hotels in New Jersey. With beautifully appointed accommodations and suites, an on-site fitness center and perfectly designed banquet facilities, this Basking Ridge hotel ensures a memorable visit.
Somerset Hills Hotel - Warren
200 Liberty Corner Road
Warren, NJ 07059
---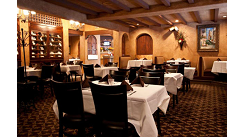 Artisan's has so much to offer its customers. From beautifully appointed dining spaces, to the exceptional cuisine, to the spectacular service. At Artisan's you can enjoy real, homemade classic Italian and Mediterranean cuisine, along with creative specials from the finest seasonal ingredients.
Artisan's Brewery & Italian Grill
1171 Hooper Avenue
Toms River, NJ 08753
---
To schedule a meeting with Ciovacco Capital Management in New Jersey, please email: