Convenient meeting locations in Maryland:
If you have over $700K in investable assets, we are happy to meet with you in Maryland. Our standard minimum (without a meeting) is $600K.
---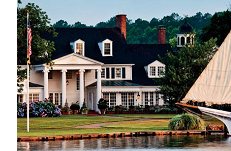 The Inn at Perry Cabin, a quiet hideaway of casual elegance and centuries old nautical charm. The waterfront estate sits on the edge of the Victorian town of St. Michaels. The only four-diamond restaurant on Maryland's Eastern Shore, at Sherwood's you will enjoy delicious cuisine and discreet friendly service in a picturesque waterfront setting.
The Inn at Perry Cabin
308 Watkins Lane
St. Michaels, MD 21663
---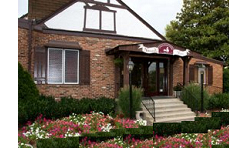 The land where Normandie Farm Restaurant is located was originally the "Myers Farm." A country club was under construction on the site in the late 1920's but work was halted due to economic conditions of the time and the bank foreclosed on the project.
Normandie Farm Restaurant
10710 Falls Road
Potomac, MD 20854
---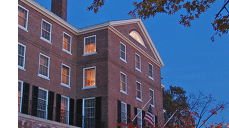 Whether you dine at the newly remodeled Hunters' Tavern, or stroll into downtown Easton, you'll enjoy an exceptional Eastern Shore restaurant dining experience at the Tidewater Inn.
Tidewater Inn - Easton
101 East Dover Street
Easton, MD 21601
---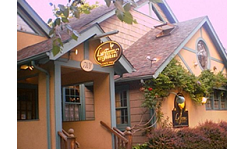 Located in the heart of the Chevy Chase villages, a mile away from busy Bethesda and a few blocks North of the District of Columbia, La Ferme has been serving contemporary French food since 1985. This contemporary, elegant restaurant offers traditional French cuisine with a twist. The menu has diverse seafood and poultry options, complete with wine and champagne pairings.
La Ferme Restaurant
7101 Brookville Road
Chevy Chase, MD 20815
---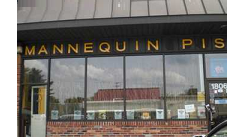 Mannequin Pis Restaurant, originated by the passionate and innovative Belgian Chef Bernard Dehaene, started its journey on April 1st of 1999. Since then it has been one of the hundred best Washingtonian Restaurants.
Mannequin Pis Restaurant - Olney
18064 Georgia Avenue
Olney, MD 20832
---
To schedule a meeting with Ciovacco Capital Management in Maryland, please email: