Several meeting locations in greater Los Angeles:
If you have over $850K in investable assets, we are happy to meet with you in the Los Angeles area. Our standard minimum (without a meeting) is $600K.
---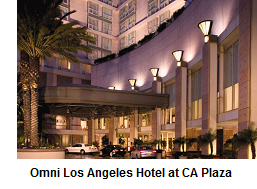 The Omni Los Angeles Hotel at California Plaza sits atop historic Bunker Hill in the heart of downtown Los Angeles. This four-diamond convention hotel, the Omni Los Angeles Hotel features luxurious accommodations and modern conveniences to meet the needs of business and leisure travelers alike. The hotel is near the Los Angeles Civic Center and world-class theaters and museums.
Omni Los Angeles Hotel
At California Plaza
251 South Olive Street
Los Angeles, CA 90012
---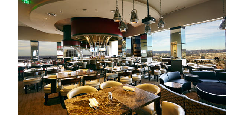 As the premier private business club of downtown Los Angeles, City Club is the place where diverse community and business leaders come to connect, network and do business.
City Club Los Angeles
555 South Flower
51st Floor
Los Angeles, CA 90071
---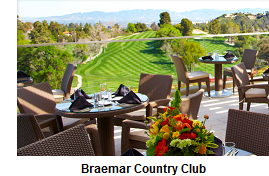 Located twenty-five miles outside of Los Angeles amid the rolling hills of Tarzana, The Braemar Country Club includes a terrace with "fire bar" and media room with an 85-inch screen. Recently refreshed via a multi-million dollar makeover, The Braemar Country Club offers an excellent setting to discuss your financial goals.
Braemar Country Club
4001 Reseda Boulevard
Tarzana
Los Angeles, CA 91356
---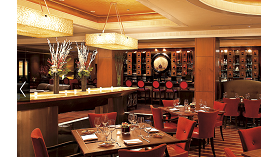 The Marina Del Rey Ritz-Carlton is located 18 miles outside of Los Angeles, and just five miles from the L.A. International Airport (LAX). While discussing your financial situation and concerns, we can take in beautiful views of the harbor. The Ritz sits near Santa Monica and lies close to Venice Beach and Malibu, allowing visitors easy access to the area's numerous attractions.
The Ritz-Carlton, Marina Del Rey
4375 Admiralty Way
Marina Del Rey, CA 90292
---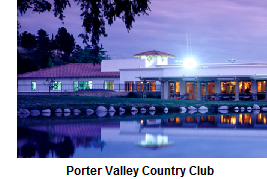 Located twenty-eight miles outside of Los Angeles and surrounded by the green rolling hills of the Santa Susana Mountains, Porter Valley Country Club's picturesque setting is the ideal location to learn more about Ciovacco Capital Management. The club is a short drive off 118/Ronald Reagan Freeway, and not far from Interstates 5, 210, and 405.
Porter Valley Country Club
19216 Singing Hills Drive
Northridge
Los Angeles, CA 91326
---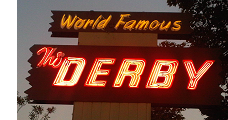 In the shadow of Santa Anita Racetrack, this storied landmark has been a popular after-the-races hangout since 1931. Famed jockey George Woolf owned this place until he died when thrown from a horse at the nearby track in 1946.
The Derby - Arcadia
233 East Huntington Drive
Arcadia, CA 91006
---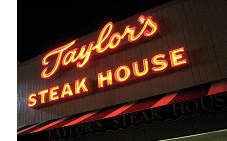 What began as Taylor's Tavern, the "Biggest Little Bar in Los Angeles" soon grew to become Taylor's Steak House, one of L.A.'s most popular eateries. Taylor's rekindles memories of steakhouses in the old days with its low prices and Naugahyde booths. The menu offers classic fare, and the steaks, such as the culotte, are cooked to perfection.
Taylor's Steak House - La Canada
901 Foothill Boulevard
La Canada, CA 91011
---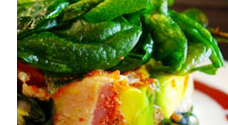 Kyala Sushi & Japanese Cuisine focuses on only the freshest fish for its dishes. The artistry of its sushi chefs transform any meal into a performance with vibrant and striking tastes and aromas.
Kyala Sushi & Japanese Cuisine
1178 South Diamond Bar Blvd
Diamond Bar, CA 91765
---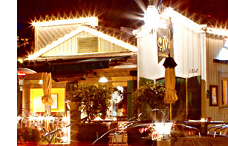 Cava Restaurant & Bar was founded by the Lopez-Hollis Family in 1997. Carlos and Leslie, along with their children Carlos and Amy, had a vision to create a dining experience that would combine food, wine and music from the family's Mexican and Spanish heritage. Cava features a vibrant outdoor patio, warmly lit dining room, and a cozy fireplace.
Cava Restaurant - Montecito
1212 Coast Village Road
Montecito, CA 93108
---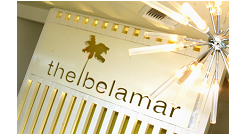 Perfectly located within reach of L.A.'s golden shores, this boutique Manhattan Beach hotel is also just steps from a collection of fine boutiques and iconic restaurants and attractions. One of the top hotels in Manhattan Beach, The Belamar embodies L.A. to the max with its glam decor, funky vibe and unique style. Come see for yourself.
The Belamar - Manhattan Beach
3501 N. Sepulveda Boulevard
Manhattan Beach, CA 90266
---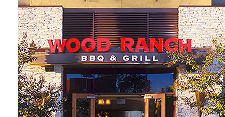 Wood Ranch provides a distinctive, "premium-casual" dining experience by offering a moderately priced, all-American menu featuring made-from-scratch "signature" items; a high energy, comfortable atmosphere; and friendly, attentive service.
Wood Ranch - Cerritos Towne Center
12801 Towne Center Drive
Cerritos, CA 90703
---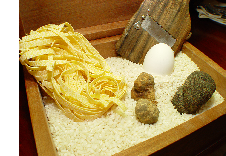 Gourmet Magazine calls il Pastaio "a taste of heaven," and says" the cooks in il Pastaio's kitchen have angel's hands." Los Angeles Magazine critic's choice ranked it "one of the top ten new restaurants." It's no wonder this friendly neighborhood trattoria has been a favorite meeting place, satisfying locals and visiting customers with its mouthwatering pasta since opening in 1994.
Il Pastaio
400 N Canon Drive
Beverly Hills, CA 90210
---
To schedule a meeting with Ciovacco Capital Management in the Los Angeles area, please email: