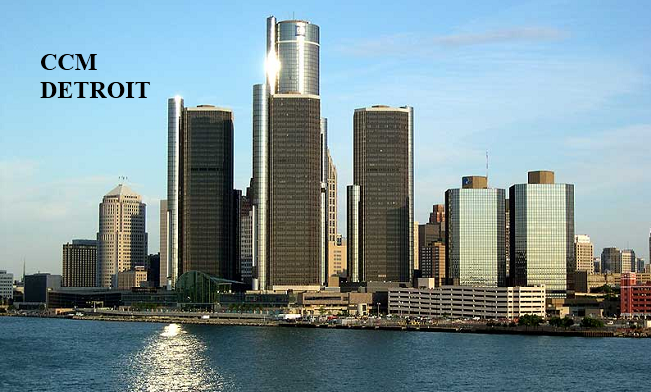 Convenient meeting locations in the greater Detroit area:
If you have over $725K in investable assets, we are happy to meet with you in the greater Detroit area. Our standard minimum (without a meeting) is $600K.
---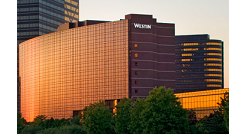 The Westin Southfield Detroit is close to many Southfield corporate offices and provides access to the Southfield Town Center's five corporate towers. Travelers in town for a Red Wings game will enjoy being less than twenty minutes from Joe Louis Arena.
The Westin Southfield Detroit
1500 Town Center
Southfield, MI 48075
---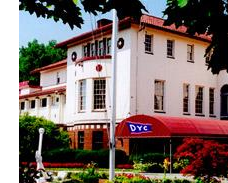 The historic Detroit Yacht Club was founded shortly after the Civil War in 1868 and has served as host to over 100 years of U.S. Presidents, local Statesmen, Royalty and the Hollywood elite. The Detroit Yacht Club (DYC) remains the Jewel of Belle Isle offering members a wide range of elegant and casual dining options. The beautiful Mediterranean designed home is the largest of its kind in North America.
Detroit Yacht Club
One Riverbank Road
Belle Isle
Detroit, MI 48207
---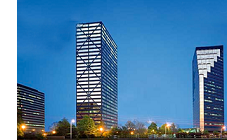 Where Members and guests gather in a professional and friendly atmosphere to broaden relationships, conduct business and promote the economic growth of Southeast Michigan. Skyline Club is located on the 28th floor of the prestigious Town Center, near the intersection of Route 10 and Civic Center Drive.
Skyline Club
2000 Town Center
Southfield, MI 48075
---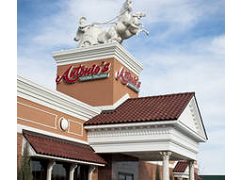 Family owned and operated since 1964. Everyday for over forty five years the Rugiero family has worked hard preparing fresh, authentic Italian dishes. Signature dishes include Gnocchi Rita Sauce, Chicken Antonio, Polenta, and Veal Chop, Award Winning Pizza and their famous bread. All four restaurants have pasta factories in the dining room where pasta is made daily. The Canton location serves real authentic Italian gelato.
Antonio's Cucina Italiana - Canton
2220 N. Canton Center Rd.
Canton, MI 48187
---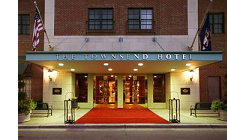 The Townsend Hotel is a gem of European elegance, tucked away amidst the pleasing parks, sophisticated designer shops and nationally acclaimed art galleries of Birmingham. A perfectly cut chandelier celebrates your arrival with glittering crystals of light. Rugby Grille offers a sumptuous menu of innovative American-Continental cuisine.
The Townsend Hotel
One Hundred Townsend Street
Birmingham, MI 48009
---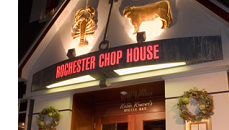 The Rochester Chop House offers an elegant setting with upscale service and a wide range of premium steaks, chops, fresh fish, shellfish and fine wines. With Kabin Kruser�s Oyster Bar situated in the front, this establishment has the unique appeal of two restaurants under one roof.
Rochester Chop House
306 S. Main St.
Rochester, MI 48307
---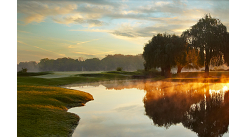 Widely regarded for the Arthur Hills and Jerry Matthews-designed golf courses, Oak Pointe Country Club has been one of the top private clubs in Livingston County for nearly two decades. The beautiful clubhouse offers wonderful dining, a fabulous design and breathtaking views.
Oak Pointe Country Club
4500 Club Drive
Brighton, MI 48116
---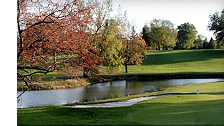 The Polo Fields of Ann Arbor's clubhouse features an elegant banquet space, relaxed Grille Room, and outdoor patio dining with stunning golf course views. The club offers the perfect setting to stage a meeting. Located just 10 minutes from downtown Ann Arbor, The Polo Fields is also close to the city's most popular tourist attractions.
The Polo Fields - Ann Arbor
5200 Polo Fields Drive
Ann Arbor, MI 48103
---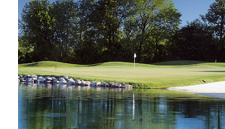 This is the second location of the Polo Fields (see above for first). This club is located forty miles west of downtown Detroit and has easy access from Interstate 94. The clubhouse accommodates all events from formal banquets to quiet dining.
The Polo Fields - Washtenaw
2955 Packard Road
Ypsilanti, MI 48197
---
To schedule a meeting with Ciovacco Capital Management in the greater Detroit area, please email: