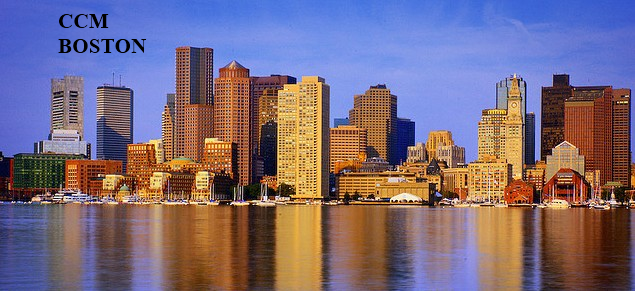 Convenient meeting locations in Boston / Cape Cod:
If you have over $725K in investable assets, we are happy to meet with you in the Boston area. Our standard minimum (without a meeting) is $600K.
---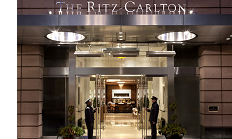 Conveniently located on Boston Common between the Boston Theater District and the Financial District, The Ritz-Carlton is front and center to all of the excitement and activity of downtown Boston. The hotel is a sanctuary of modern urban luxury in the heart of one of the nation's most historic cities.
The Ritz-Carlton
10 Avery Street
Boston, MA 02111
---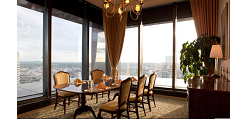 In the heart of Boston's financial district, Boston College Club is as captivating as its 360-degree views of a beautiful city rich in history. The view from the 36th floor sets the stage for an enjoyable meal.
Boston College Club
100 Federal Street
36th Floor
Boston, MA 02110
---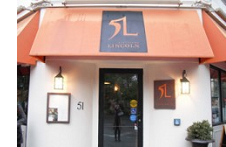 The main dining room at 51 Lincoln is street level handicapped accessible with a seating capacity of sixty. The interior is comprised of hard cherry wood tables, banquettes and booths. Hung on the walls are abstract images painted by the chef himself as well as Victorian windows framing woodcut prints.
51 Lincoln - Newton
51 Lincoln Street
Newton, MA 02461
---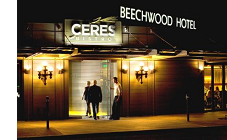 The Beechwood Hotel brings world class hospitality to Central Massachusetts. Acclaimed for its casual fine dining, Ceres Bistro, part of the hotel, provides a sophisticated atmosphere.
Ceres Bistro - Worcester
The Beechwood Hotel
363 Plantation Street
Worcester, MA 01605
---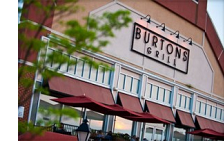 The menu cover all the bases; from crisp salads, hearty sandwiches and juicy burgers to aged beef served with seasoned butters and sauces. Baron and her staff make sure to showcase New England seafood, and use other local ingredients whenever possible.
Burtons Grill - North Andover
145 Turnpike Street
Eaglewood Shops
North Andover, MA 01845-5032
---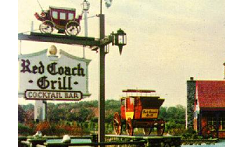 Coach Grill, on the site of the original Red Coach Grill, introduces guests to a new and unique dining experience focusing on the finest-quality food and five-star service. The dining room represents an atmosphere of casual elegance with cozy booths, wood detailing and a stone fireplace.
Coach Grill - Wayland
55 Boston Post Road
Wayland, MA 01778
---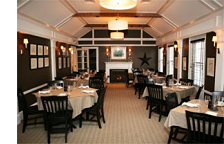 Eleanor Roosevelt called Hingham's Main Street the prettiest Main Street in America. The menu has variety and pricing to suit every diner. They source produce from Gibbet Hill Farm in Groton, MA, as well as from other local farms and purveyors.
Scarlet Oak Tavern - Hingham
1217 Main Street
Hingham, MA 02043
---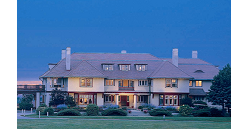 The Mansion, in the Mid-Cape area, offers a bounty of amenities just footsteps from your room: private beach, outdoor and indoor pools, a tennis complex, and two restaurants offer dining experiences to fit every whim.
The Mansion at Ocean Edge - Cape Cod
2907 Main Street
Brewster, MA 02631
---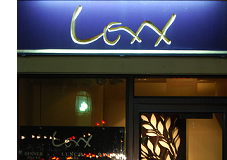 Owner Don Rosenberg and managing partner Chris Bateman have created a Tavern for the 21st. century with a distinct culinary aesthetic featuring foods that are tastefully inspired and comfortably American. The decor offers a cozy sophistication that harkens back to the old town tavern that was a haven for social exchange, a delicious meal and a welcomed libation.
The Lexx - Lexington
1666 Massachusetts Avenue
Lexington, MA 02421
---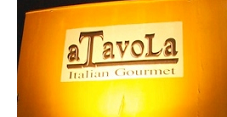 A Tavola serves an eclectic Italian menu featuring Piattini. These small plates are used to showcase an array of charcuterie, artisan cheeses, fish and vegetables, to pair perfectly an Italian wine.
A Tavola - Winchester
34 Church Street
Winchester, MA 01890
---
To schedule a meeting with Ciovacco Capital Management in Boston or on the Cape, please email: