On August 2, we showed the two charts below. An updated version is shown at the bottom of this post.
As of August 2: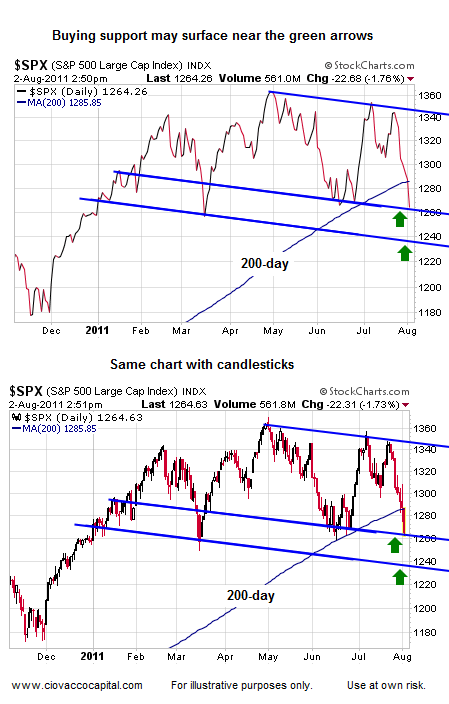 Notice how the S&P 500 bounced near the second green arrow. This changes little in terms of the market's intermediate-term outlook, but it does tell us to look for the possibility of a bounce coming soon. We would like to see a candlestick with a long tail on a possible reversal day, which means stocks finished well off their intraday low (now at 1,234).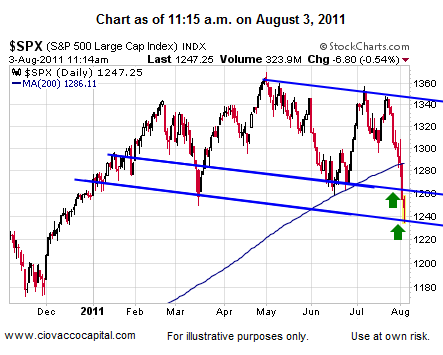 Please see the post below for more details on current market.