While it was only one day, Friday's stock market action was concerning. In the post Can Earnings Break Technical Funk, we discussed how strong markets tend to have RSI spend the majority of its time between 48 and 72; weak markets between 30 and 52. On Friday, the turns in both RSI (relative strength index) and CCI (commodity channel index) are not what we want to see. The current market is difficult to call in the short-term. Despite the recent move off the lows, the bulls never regained full control of the market from the bears. The market is there for the taking in the short-term. We will see who steps up; bulls or bears.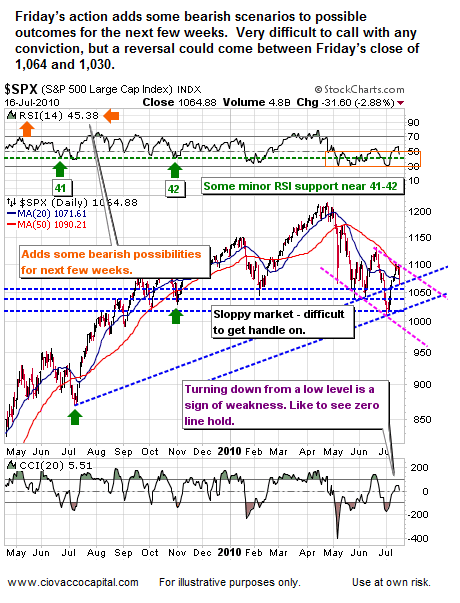 Friday's action opens the door to numerous scenarios for the next few weeks. While further deterioration in either the fundamentals and/or the technicals could change our outlook, we still believe the odds favor higher stocks prices in later in 2010 or in 2011 (see
Stocks May Surprise By Year End
).