It is always a good idea to have a weak market "prove it" by waiting for signs of strength. During the waiting period, it is also a good idea to identify potential areas of support, which keeps our minds open to a reversal in stocks. Thus far, the market has proven very little, but support is in the neighborhood.
On the chart of the S&P 500 below, RSI could bounce near point A. Line B previously acted as resistance; it may now act as support. Line C has acted as support several times. The Commodity Channel Index (CCI) is also near a trendline (to the right of D). Finally, rate of change (ROC) has thus far held above the zero line, an area where rallies have begun in the past (see E and F).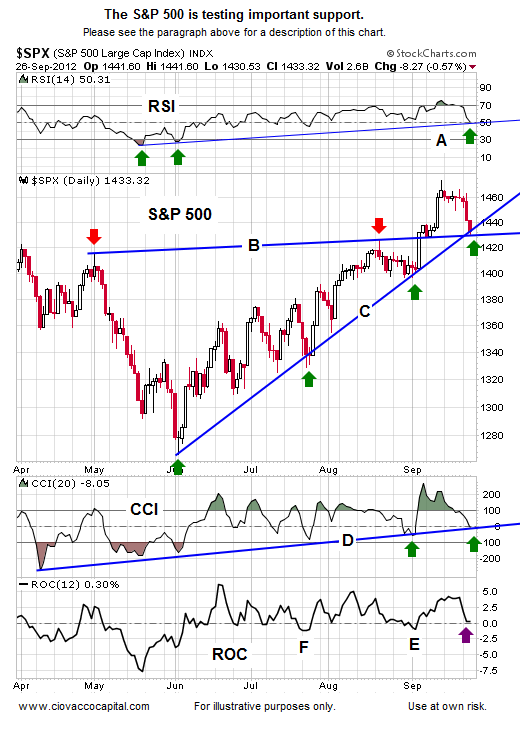 We will continue to play defense until observable proof of strength returns. The chart above tells us a bounce could come soon. If support above does not hold, it will increase our intermediate-term concerns. We will enter Thursday's session with an open mind and prepared to redeploy some cash if warranted.