Yesterday, in Dollar, Euro Concerning for Stocks, Gold, and Commodities, we looked at the correction or bearish side of the short-term outlook. Today, we will review the longer-term outlook, which shows the bull/bear debate possibly at a crossroads near 1,185.
The next three charts are very important to the bull market/bear market debate. If the S&P 500 can clear the long-term trendlines shown in the next three charts, then the bull market scenario becomes much stronger and the bear market scenario much weaker.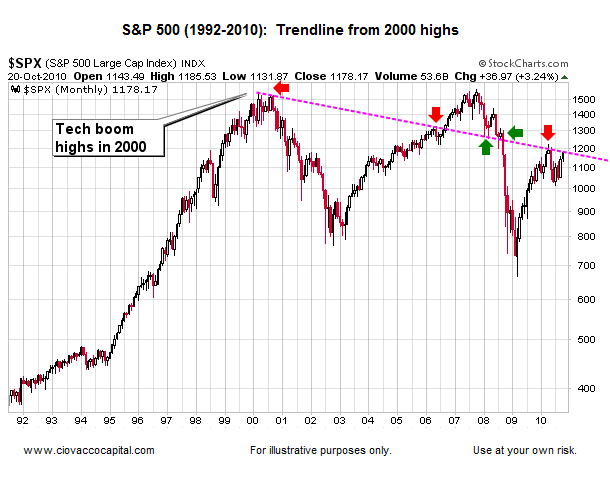 Looking at numerous factors, charts, and timeframes, if the S&P 500 can close above 1,185, the odds of a move toward the 1,230 to 1,255 area will improve significantly. A weekly close above 1,185 would be a win for the bulls; closing above it for one day is not as significant.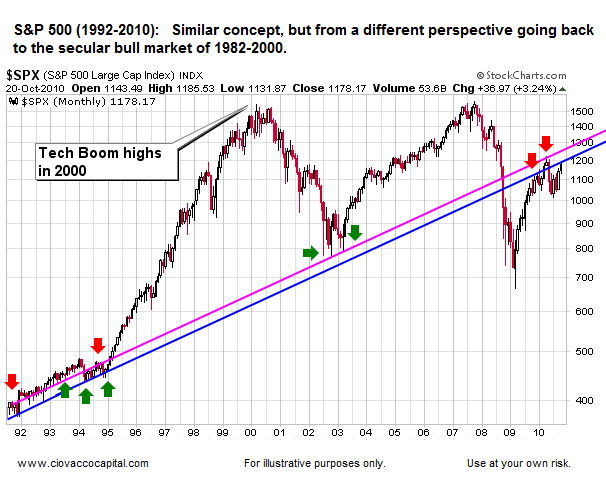 If we are in a bull market, we should clear these trendlines on the first or second attempt. A failure on a second attempt, as we are making now, would not be a good sign for stocks. We believe the odds favor a break to the upside, either now or after a correction.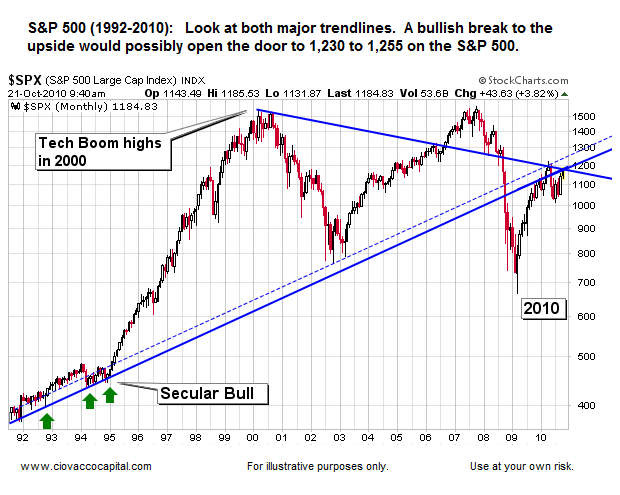 The last two charts show upside potential (if we can break to the upside) coming in between 4% and 6% above Wednesday's close. The potential upside congregates around 1,230 and then 1,255 on the S&P 500.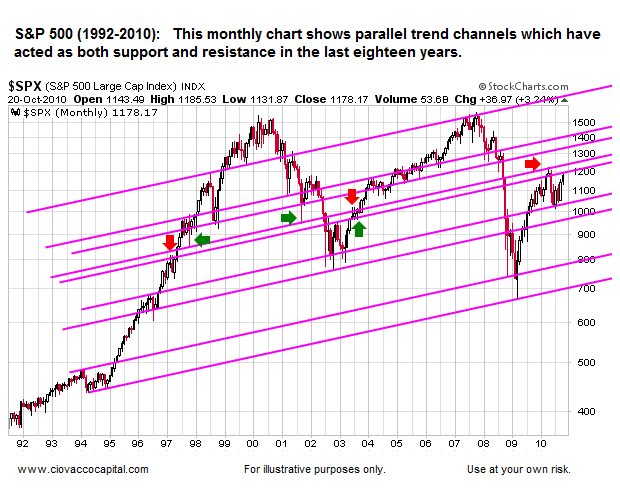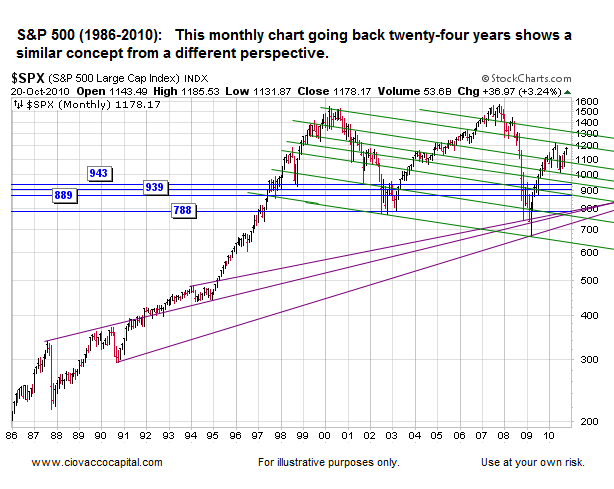 More specific areas to monitor if we can close above 1,185 this week are 1,190, 1,200, 1,212, 1,219, 1,229, 1,245, 1,254, 1,256.
The CCM Bull Market Sustainability Index (BMSI) closed Wednesday at 3,583, well into bull market territory, and now showing some improvement relative to the outlook for the next three months.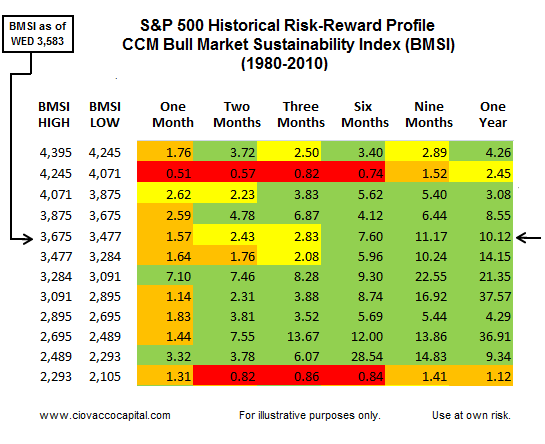 Today's gains may take the BMSI above 3,675, which would significantly improve the risk-reward ratio for the next two to three months over where it was on Tuesday of this week. The market needs to hold today's gains, but as of 11 am ET, breadth looks positive.