As markets begin to advance in a near-vertical manner, it becomes more and more difficult to manage risk. Charts that "go straight up" can also "come straight down".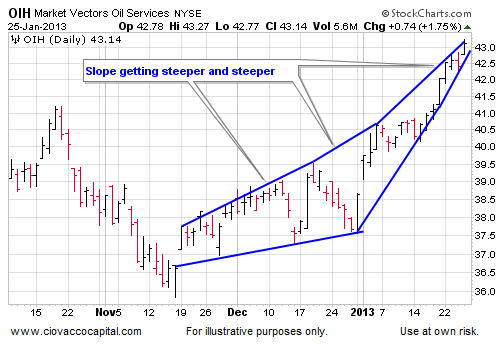 The bulls are still in control, but when they finally lose control, gains in this type of environment can evaporate quickly.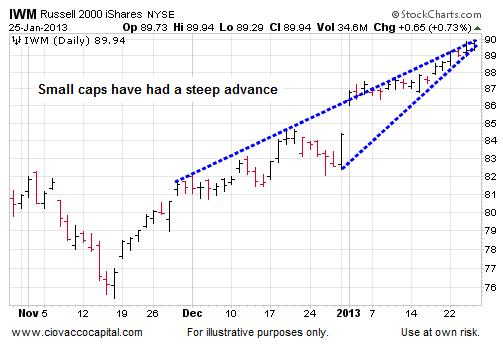 Stocks may well advance further, but if they do without taking a breather, the risks of a sharp and rapid "give back" will only increase next week. Another reason for booking gains this week was that our holdings (IWM, IYT, MDY, etc.) tended to be in the higher beta category (more volatile). If we are to have exposure in this environment, we would prefer to do via lower beta options (SPLV is one of many examples).
Most Recent Comments & Charts Via Twitter: You can access them here (@CiovaccoCapital). You do not need to know anything about Twitter to view our comments or use the links to view charts.