The CCM Bull Market Sustainability Index (BMSI) closed at 3,745 on Thursday putting it back into a favorable range in terms of the outlook for the next few months.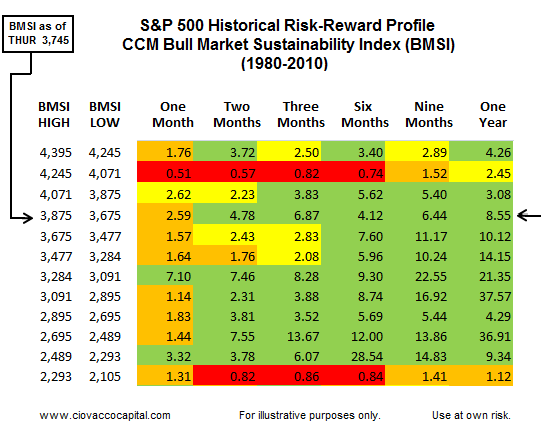 Below is an updated version of a chart originally presented in Thursday's 2011 Outlook. The S&P 500 finished at 1,242,87, above A, B, and C below. However, where we finish the day on Friday is more important.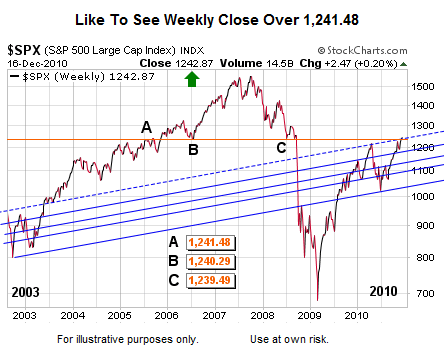 The CCM 80-20 Correction Index bounced from 395 on Wednesday to finish at 480 as of Thursday's close, which gives the market a chance to build on recent gains.