This morning we said we would "keep an open mind" about further gains before additional corrective activity. Ben Bernanke's comments that a prolonged increase in crude prices could pose a risk to the recovery have increased the conviction of sellers. Volume is running higher than yesterday and market breadth is decidedly negative, which put us on a "wait and see with a defensive bias" posture.
On Monday in S&P's Friday Gains Don't Mean Much Yet we showed a chart with "Two Things We Would Like To See" in order to become more convinced the recent rally attempt had some legs. The chart below shows neither of the bullish signals we were looking for have occurred.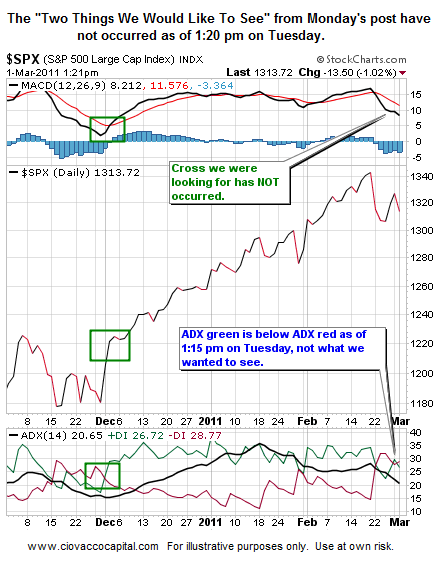 We also remain concerned about the current value of the CCM Bull Market Sustainability Index (BMSI). Market profiles similar to what we have today have historically produced poor results on a risk-adjusted basis. The BMSI tells us the market's outlook may be less than desirable in the coming weeks.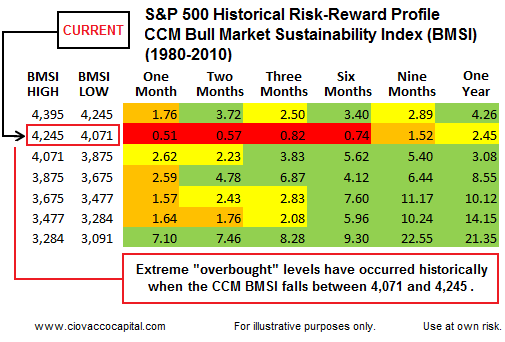 We sold some of our emerging markets (EEM) position over the last month. In the past week, we have cut back on some additional positions, including DBA and XLY. In terms of current strategy, we are open to further risk reduction should the recent sell-off find renewed strength. We will monitor the situation and adjust accordingly. We may cut back further on positions in EEM and XLY.