Everyone is bearish on the euro, which means we need to respect the possibility of a rally. The weekly chart of the euro also tells us to be open to a bounce relatively soon. If the euro rebounds, it would be bullish for stocks and bearish for the U.S. dollar (in the short to intermediate-term).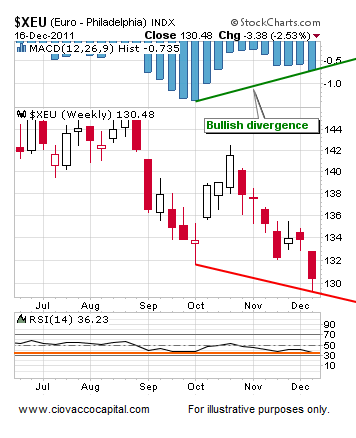 Same situation with the ETF - FXE: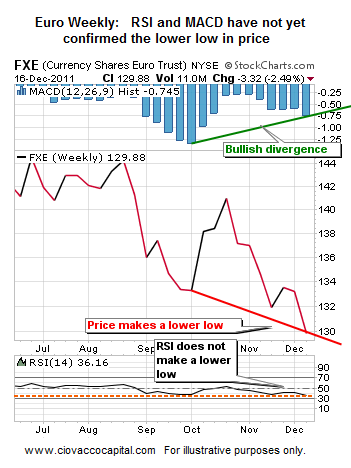 The S&P 500 held this week at 1,209, which is a Fibonacci retracement level based on the down move from the November highs. It is not unusual for markets to turn at Fib levels.
As we have mentioned on numerous occasions (see post), the door is still cracked for a possible push higher in stocks. It is not out of the realm of reason the S&P 500 could trade as high as 1,330ish in the coming weeks. Currently, there is little to support such a move, but given the divergences on the chart of the euro, we need to keep an open mind as events unfold.