A break of 1,357 would represent a lower low and complete step three of three for a change in trend.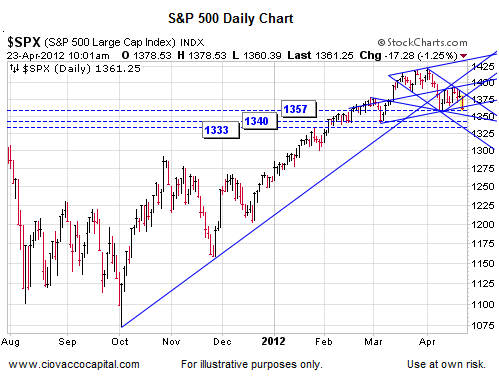 Ten-year Spanish yields have broken above 6.0% today, which is a cause for concern. Italian yields have moved above 5.75%.
The CCM Market Risk Model (MRM) closed Friday at 69, which is a yellow flag for risk. We may raise some additional cash today depending on how the balance of the session plays out.