While the markets do not have a firm backing from buyers and it may not feel "bullish", the fact of the matter is the intermediate-term trend in the S&P 500 is currently up. The basic definition of an uptrend is a series of higher highs and higher lows, which are exactly what we currently have in place (see green arrows). The orange arrows show possible areas of buying support if the trend is to remain intact. Our job is to observe, with an open mind, what happens should the market approach the orange arrows. For now, the trend remains up, not convincingly, but up nonetheless.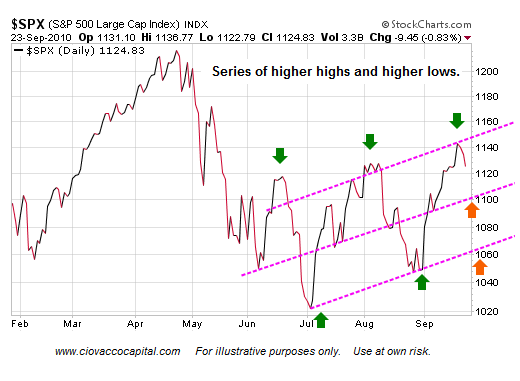 Below is an updated chart from yesterday's S&P 500 Has Possible Support at 1,121, 1,116, 1,100, and 1,060. The yellow and green boxes represent areas to watch should the markets correct further in the coming days. A break below 1,100 is far less important than a break below 1,060 in terms of preserving the trend.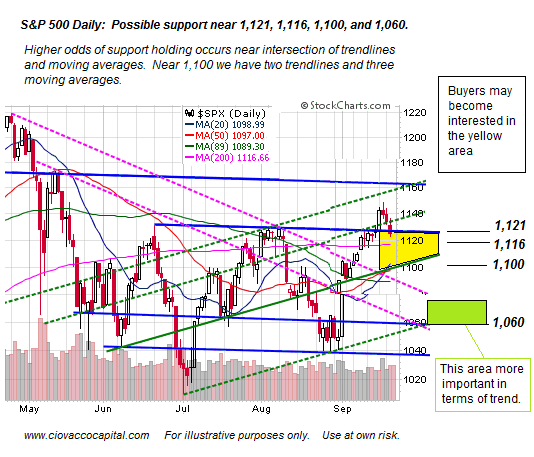 The CCM Bull Market Sustainability Index (BMSI) closed Thursday at 2,176, in the low-end of bullish territory.