Since we originally posted the chart below before trading on December 1st, two important and potentially bullish developments have occurred from a technical perspective: (1) yesterday's sell-off held above the dotted line at point D, and (2) the Rate of Change indicator (ROC) did give a buy signal by crossing the zero line (see point E). Today, we may get the trend break in RSI at point A, which is very important.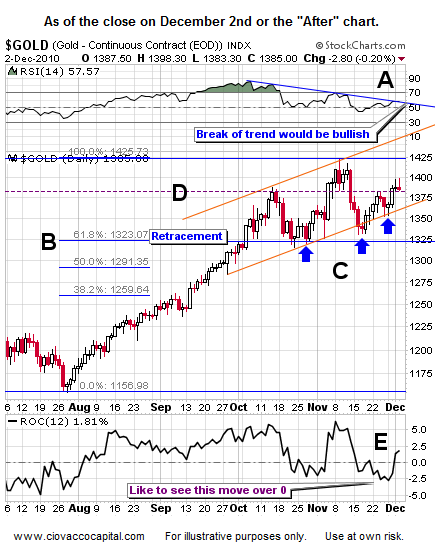 Here is the "before" chart as originally posed with the morning of December 1st. The "after" chart is shown above as of the close on December 2nd.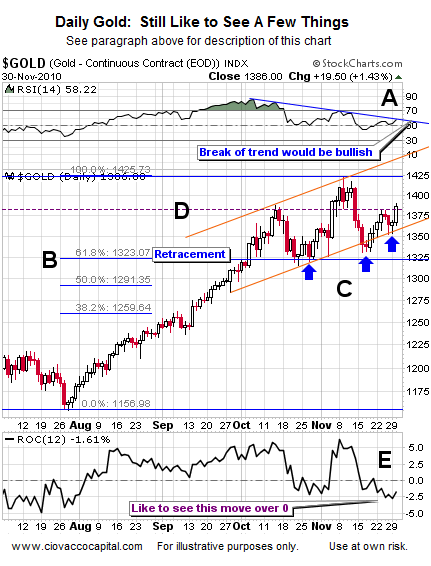 The U.S. dollar is also showing some bearish signs relative to a previous what to watch. Friday's weak employment report in the U.S. also brings central banks back into the mind of the market, which should be bullish for gold and bearish for the dollar.