Friday, December 30th, 2011
When the ECB is expanding its balance sheet relative to the Fed's balance sheet, the blue line falls (see chart below); under those conditions, the red line shows the euro tends to be weak vs. the U.S. dollar. Chart from Forex.com.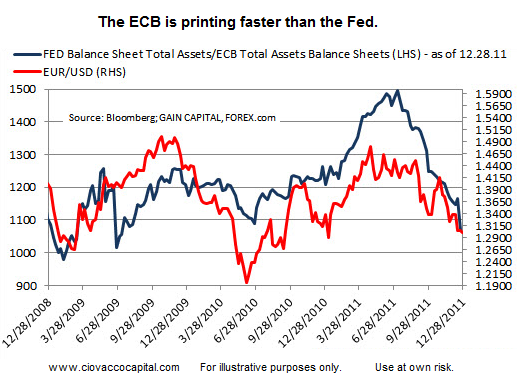 Obviously, if the Fed announces another round of QE, the blue line's bearish trend can be reversed quickly, which would exert downward pressure on the greenback. We noted on December 29 some reasons to remain open to a euro bounce and some levels to watch.