Wednesday, August 31st, 2011
As we have mentioned in the past, big countertrend rallies are common in bear markets. The rallies below are from the last bear market (2008).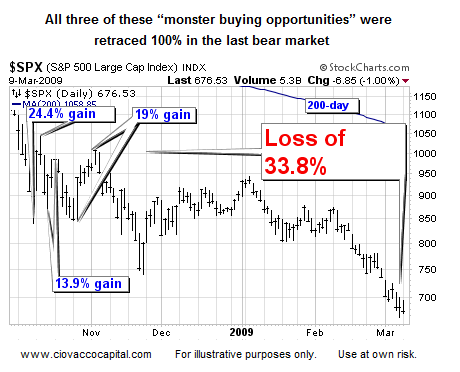 Our comments from noon today are supported by the charts below:
As of Noon EDT: After reviewing the big picture, we are inclined to be patient and not chase the market from these levels. We will post some charts and additional comments later today. Odds are very high we will choose the "do nothing" alternative. We want to see how this market handles the next form of bad news. If anything, between current levels and 1,260 , we can envision traders beginning to sell. Keep in mind, we stated on August 12 that a rally back toward 1,260 was well within historical norms.