July 24, 2014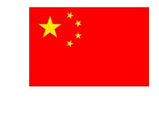 On July 23, we noted some potentially bullish developments on the chart of emerging markets (EEM) relative to the S&P 500 (SPY). A few hours after the EEM charts were published China released strong manufacturing data.
China Plays A Big Part In EEM's Play
If we are to put capital into EEM, our odds of success improve when a higher percentage of individual countries within the index look promising. China makes up almost 18% of EEM.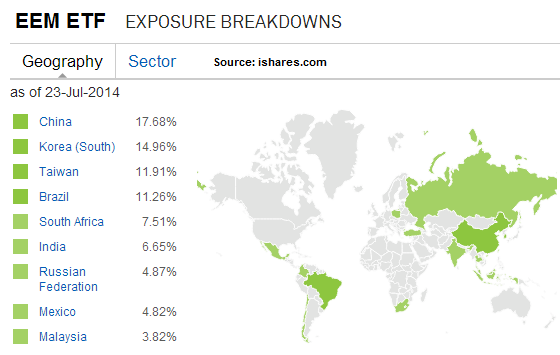 Know Your Timeframes
We see many reasons to keep both EEM and FXI on our investment radar, but we are also aware of possible hurdles. The dashed blue lines below show a bearish trend channel is still in play for FXI relative to SPY. That channel may be taken out in a bullish manner, but that has not occurred yet. Logically, a short-term trader may not care about longer-term charts. However, they are relevant to investors with longer holding periods.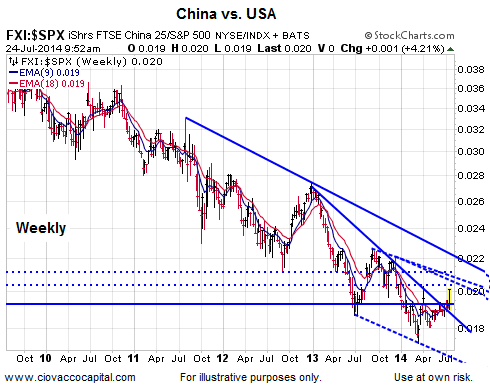 Charts Can Help With Position Sizing
The monthly chart below also shows similar rallies that have been met with resistance in the past. For example, FXI rallied vs. SPY for four months in 2012, only to be turned back near point A.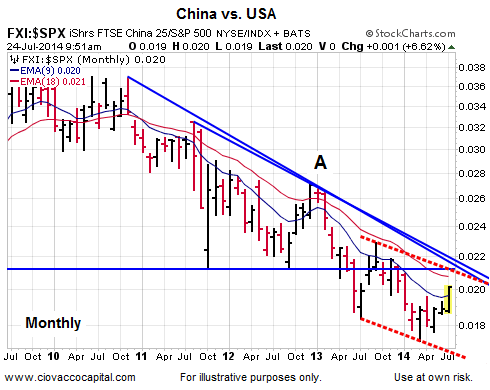 The chart above is not necessarily a show-stopper, but it may keep us in "prove it to me mode". As investors, we may (a) not take any position until the bearish trends are broken, or (b) take a smaller position and see how things play out. A trader may hold FXI or EEM for a few hours or a few days, meaning investors need to understand what it means when a trader says "bullish" and what it does not mean.