Detailed information is provided below concerning our firm, our approach to the financial markets, and our management team.
Independent Money Manager Atlanta - Nationwide Service
Ciovacco Capital Management, LLC (CCM) is an independent money management firm serving clients nationwide. By utilizing extensive research, disciplined risk management techniques, and a globally diversified approach, CCM prudently manages investments for individuals and business owners.
About Us Video - Answers To Common Questions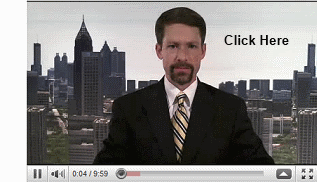 A brief "about us" video can be accessed by clicking on the video player to the right. A list of topics covered is shown in the first 30 seconds of the video.
Our Investment Approach
CCM's proprietary market model provides investors with access to methods and strategies designed with the simple objectives of making money in favorable climates and protecting capital in unfavorable environments.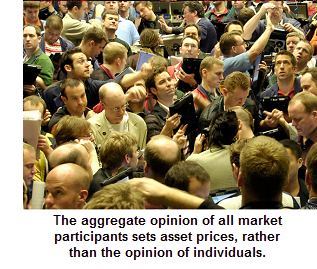 Asset prices are determined by the interaction of millions of market participants around the globe, rather than by the opinions, outlooks, or forecasts of individuals, talking heads, or organizations. The value of your portfolio is determined by the aggregate thoughts, research, opinions, and outlooks of all investors from the smallest investment club to the largest hedge fund. Sound money management must include elements of behavioral science, trend identification, and intermarket analysis. Understanding the hopes and fears of market participants, especially in the context of history, is extremely important since their hopes and fears ultimately determine the value of your investments.
As human beings, we all tend to be hopeful and fearful in unison. CCM's approach to money management is based on extensive historical studies of markets, which identify common investment mistakes. We utilized this detailed knowledge of history and developed objective methods to help avoid repeating those same mistakes in the future. Our unbiased, rules-based, and model-driven approach to asset management is based on extensive studies of how financial markets set asset prices.
Understanding The Market's Risk-Reward Profile
There are basically two intermediate-to-longer-term investment climates for all asset markets. In a favorable climate, where the odds favor higher asset prices, an investor's bias should be to hold the majority of their positions during periods of stress, fear, and anxiety. In an unfavorable climate, where the odds favor lower asset prices, an investor's bias should be to protect hard-earned capital. CCM's advantage is understanding how to differentiate between these two climates.
Asset managers must have extensive knowledge of both

inflationary and deflationary forces and, more importantly, their impact on asset prices. Attractive investments in an inflationary environment are almost polar opposites of those in a deflationary environment. The global financial landscape has an almost infinite number of inputs which drive asset prices, including monetary policy, fiscal policy, economic fundamentals, and asset market technicals. In an era of paper currencies and high levels of global debt, it is imperative money managers understand all asset classes, including commodities, precious metals (gold/silver), real estate, timber, stocks, and bonds.
CCM assists investors with meeting their primary objectives of growing and preserving their purchasing power, taking into account their life expectancy and inflation (or deflation). In today's liquidity-driven global economy, asset price correlations often hover near historic highs, which diminishes the value of traditional asset class diversification. However, at various stages of the economic and business cycle, asset class and sector diversification still play a meaningful role in maintaining a proper risk-reward balance.
Our Clients

Peace of mind allows CCM clients to focus on what is important to them as individuals, rather than becoming overwhelmed with the complexity of the financial markets and what can feel like perpetual uncertainty. Our clients are busy people and business owners who prefer to focus their attention on their family, work, enjoying retirement, and grandchildren, with the comfort of knowing they have hired competent and knowledgeable professionals to manage their investments.
Communication Reduces Stress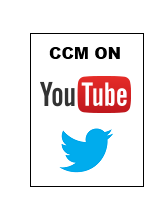 CCM provides daily updates to clients via Short Takes and/or Twitter, which are available via the Internet. Our proactive approach to client communication allows individual investors to worry less, knowing their assets are being managed with meticulous attention to detail, backed by the simple and often forgotten concepts of integrity, persistence, and hard work.

With the Internet, scanners, faxes, online meetings, email, PDF files, and blogs, investors can hire the best money manager to meet their needs, rather than the best manager in their respective city or town. CCM uses technology to keep clients informed on a daily basis about market conditions, strategies, and tactics. Informed clients are much more likely to remain invested for longer periods of time, which greatly enhances the probability of successful investment outcomes.
Fee Structure is "Win-Win"
Since we are a fee-based wealth manager, our only objective is to help you protect and grow your assets. CCM's risk management and stop-loss discipline help preserve principal in even the most challenging investment environments.
Real Diversification Includes Multiple Asset Classes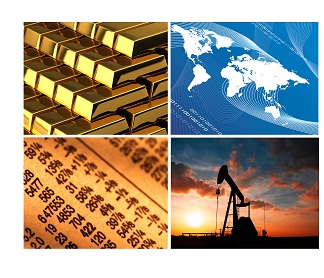 We explore opportunities in all asset classes to help protect and grow your hard earned assets. Our clients may hold positions in timber, commercial real estate, gold, silver, base commodities, foreign stocks, foreign bonds, and foreign currencies to compliment their positions in U.S. stocks and U.S. bonds. When conditions warrant, we also use hedging instruments as "insurance policies" to protect against downside risk. This approach (wide diversification and hedging) has been used successfully for many years by the best pension and endowment managers to reduce risk and improve returns. Clients who work with Ciovacco Capital Management gain access to a diversification strategy that is seldom seen at the individual investor level. This means you have better odds of protecting and growing your assets.
Christopher G. Ciovacco - Money Management, Research, and Model Development
Chris graduated summa cum laude from The Georgia Institute of Technology with a co-operative degree in Industrial and Systems Engineering. While at Georgia Tech, he gained five years of valuable experience at IBM. Chris also worked for the Georgia Tech Physics department as a teaching assistant leading an undergraduate lab.

After accepting a position with Morgan Stanley in Atlanta, Chris received extensive training which included extended stays in NYC at the World Trade Center. After five years at the large wire house, he founded his own money management firm, Ciovacco Capital Management (CCM), in late 1999. His areas of expertise include technical analysis and market model development. CCM's popular weekly technical analysis videos on YouTube have been viewed over 600,000 times. Chris' years of experience and research led to the creation of the thoroughly backtested CCM Market Model, which serves as the foundation for the management of separate accounts for individuals and businesses.

Chris Ciovacco has been serving investors for over 19 years. He is a regular contributor to Financial Sense, Seeking Alpha, and Real Clear Markets. Mr. Ciovacco has been quoted in several media outlets, including the Dow Jones Wire Service, MarketWatch, Fox Business News, the Atlanta-Journal Constitution, and Nasdaq.com.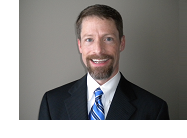 Prior to founding Ciovacco Capital Management, Chris worked as a Financial Advisor for Morgan Stanley in Atlanta for five years earning a strong reputation for his independent research and high integrity. Morgan Stanley gave Chris the opportunity to gain some valuable experience in evaluating stocks, bonds, mutual funds, options, commodities, insurance, estate & tax planning strategies, and retirement plans.

Prior to leaving Morgan Stanley in 1999, Mr. Ciovacco ranked first in assets under management in the firm's fee-based account structure (Atlanta Branch). In his early days at Morgan Stanley, Chris' client base was started from scratch following three very successful years as a Marketing Representative for an IBM & Siemens joint venture. Chris was given the Top Student Award after completing six weeks of rigorous IBM Sales Training in San Jose, CA. He went on to win the Branch Manager's Excellence Award in 1993 and was a member of the Company's Circle of Excellence.
Prior to joining IBM & Siemens, Mr. Ciovacco gained some valuable financial, spreadsheet, and programming experience while working as a consultant for EDS in Atlanta. EDS was eager to hire Chris after he graduated from Georgia Tech's top-ranked School of Industrial and Systems Engineering.
Chris Ciovacco was born in New York, about fifty miles north of the city's financial district. Chris' father moved the family to Atlanta in 1970 taking his first executive position with IBM. Chris grew up in Atlanta before heading north again to attend Tabor Academy in Marion, MA for his junior and senior years of high school.
Kathy Ciovacco - Research, Trading, and Compliance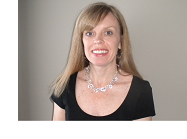 During his time with Morgan Stanley in Atlanta, Chris met his wife, Kathy, whose background was in operations and compliance. Kathy Ciovacco was born and raised in Decatur, AL, about eighty miles north of Birmingham. Kathy graduated from Auburn University in 1992. She began working at Morgan Stanley in 1994 in Birmingham. Fortunately for Chris, Kathy accepted a transfer to the Atlanta branch in the heart of Buckhead, where they met. While at Morgan Stanley, Kathy gained valuable experience in the areas of research, operations, and financial industry compliance best practices.

Today, Kathy and Chris manage Ciovacco Capital Management using a team approach. Chris' primary focus is money management, research, and model development. Kathy oversees operations and compliance, while directing many detailed and time-consuming financial markets research studies.

Chris and his wife Kathy live on Centennial Olympic Park in Downtown Atlanta. Both Chris and Kathy are active in the local community. Chris recently sat on the Board of Directors for the Atlanta Downtown Neighborhood Association (ADNA). His focus in the local community is concentrated in the area of public safety. He was selected to sit on the Mayor's Public Safety Task Force working with other Atlanta stakeholders in an effort to improve the already welcoming environment in Downtown Atlanta.
Independent Money Manager Atlanta, GA