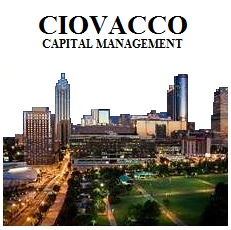 How do I know my assets are safe at Ciovacco Capital Management?

If you choose to work with CCM, Schwab Institutional, a division of Charles Schwab & Co., Inc., will be your custodian. Clients grant CCM a limited power of attorney, which limits CCM's actions regarding your Schwab account. Schwab will allow us to make allocation adjustments and deduct management fees. Schwab's primary objective is to protect you. This video clip provides some additional detail.
Schwab Institutional is a leading provider of custodial, operational and trading support for independent investment advisors. Using Schwab as primary custodian, Ciovacco Capital Management, LLC has access to a wide range of products and support to help investors reach their financial goals, including:
Full range of investment strategies and trading services
Wealth management services
Technology and service support
Safeguards designed to protect assets
Strict ethical business practices
More information about custodial support can be found on this page.
Return to FAQ Main Menu