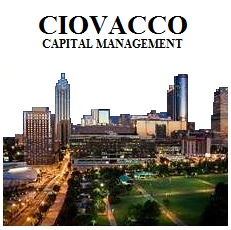 What about a buy-and-hold/rebalance strategy using a diversified mix of mutual funds or ETFs?

Buy-and-hold is a proven commodity based on history. Our concerns relate to implementation and the reliance on the next 30 years looking similar to the last 30 years.
On the implementation side, stocks can go sideways for literally decades and buy-and-hold portfolios can get hammered in bear markets, making it extremely difficult to "hold". Those concerns are backed up with historical facts in a 2015 article with charts and a detailed video on buy-and-hold.
The allocation shown below was described in a 2015 article on a reputable and widely-read website as being "the best way to invest for long-term growth while offering enormous diversification". It lost 59% in the financial crisis bear market.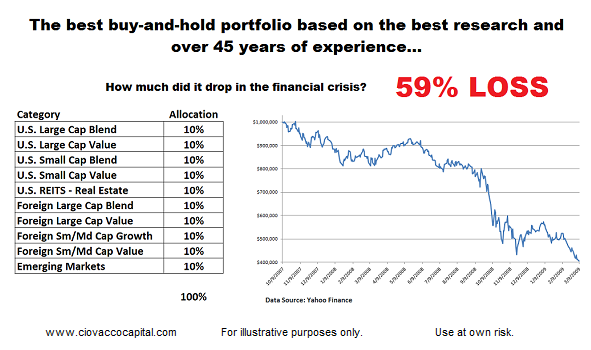 Interest Rates Could Throw Pie Charts A Curve
Based on a possible significant shift in interest rate trends, the performance of a diversified pie chart built using mutual funds/ETFs or an "intelligent" online tool may look quite a bit different in the next 30 years relative to the last 30 years as outlined in a 2015 video clip.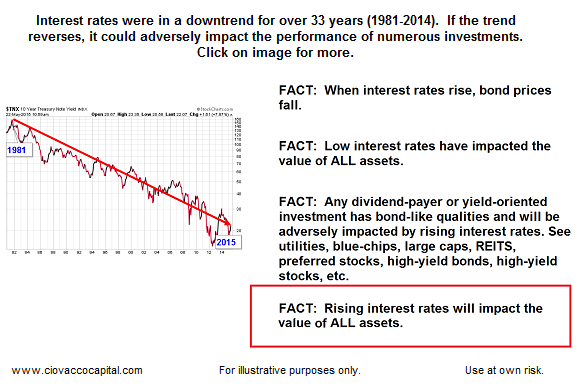 Intelligent Advisors And The Real World
Diversified investment allocations that rely on buy-and-hold or those built by an "intelligent advisor" may struggle for years at a time if history is any guide.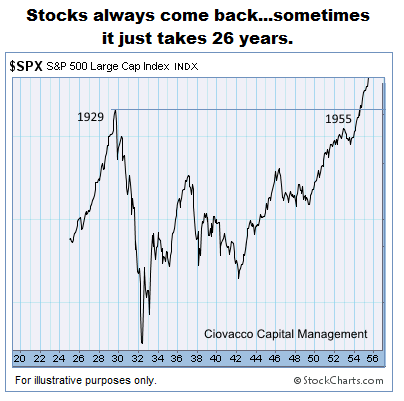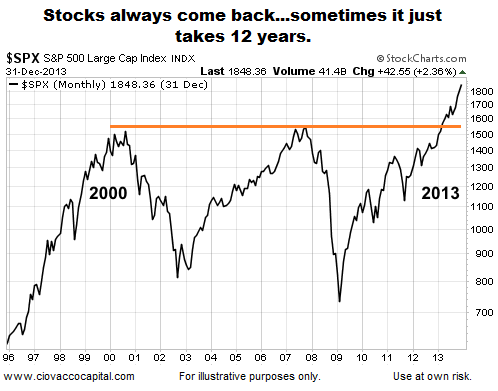 While the market model is based on sound economic and investment principles, there is no guarantee any of the objectives will be met in the future. The terms odds and probabilities also speak to uncertain outcomes. Risks are covered in more detail in the CCM Client Agreement and LPOA.