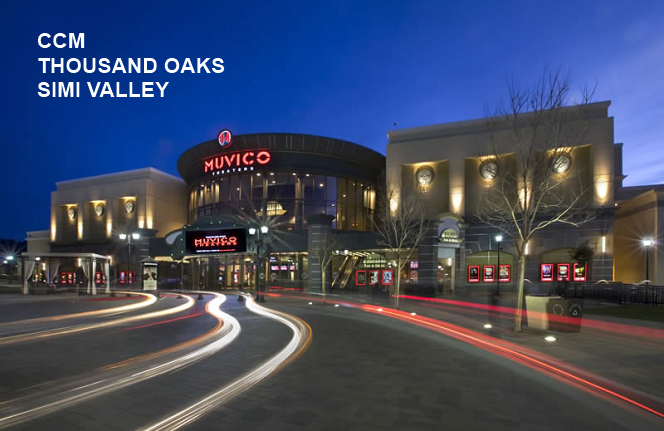 Several meeting locations in the Thousand Oaks area:
If you have over $850K in investable assets, we are happy to meet with you in the greater Thousand Oaks area. Our standard minimum (without a meeting) is $600K.
---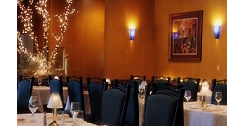 From the eye-catching decor to the comfortable tables and booths, this steak and seafood restaurant was designed down to the last detail. Comfort is their goal, so charming furniture and soothing colors were selected to best complement the meal and wall decor that is sure to initiate an exciting conversation at each table.
Barton's Steak & Seafood - Simi Valley
1627 E Los Angeles Avenue
Simi Valley, CA 93065
---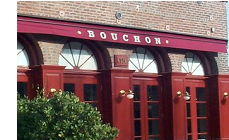 Fresh, local ingredients, prepared with care. Santa Barbara "Wine Country Cuisine" means the ingredients are sourced using an "as-fresh-and-as-local-as-possible" approach, with fish from the Santa Barbara Channel and produce from the surrounding countryside.
Bouchon - Santa Barbara
9 West Victoria Street
Santa Barbara, CA 93101
---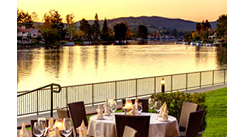 Since 1968, Boccaccio's has been serving the Conejo Valley. With stunning lakeside views, Boccaccio's draws interest from all over Southern California. Diners come to enjoy the serene, peaceful setting, exquisite service, and delectable menu.
Boccaccio's Restaurant - Thousand Oaks
32123 Lindero Canyon Rd. #110
Westlake Village, CA 91361
---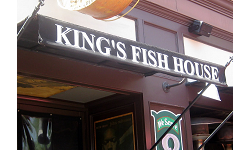 A seafood restaurant that serves a variety of dishes. King's Fish House is near Hidden Hills and just off the Ventura Freeway in Calabasas. From Ecuadorian Tilapia to Farm-Raised Mexican Shirmp, King's has it all.
King's Fish House
Calabasas / Hidden Hills
4798 Commons Way
Calabasas, CA 91302
---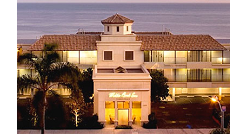 The Malibu Beach Inn has been called "the jewel of California's most famous seaside community." The Carbon Beach Club restaurant in Malibu features California coastal cuisine. The landscaping and architectural designs of the Malibu Beach Inn are of the highest standards.
Malibu Beach Inn
22878 Pacific Coast Hwy
Malibu, CA 90265
---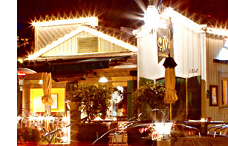 Cava Restaurant & Bar was founded by the Lopez-Hollis Family in 1997. Carlos and Leslie, along with their children Carlos and Amy, had a vision to create a dining experience that would combine food, wine and music from the family's Mexican and Spanish heritage. Cava features a vibrant outdoor patio, warmly lit dining room, and a cozy fireplace.
Cava Restaurant - Montecito
1212 Coast Village Road
Montecito, CA 93108
---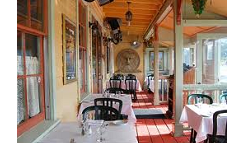 Trattoria Grappolo is an informal, friendly Italian bistro in Santa Ynez, California. Enjoy the bucolic atmosphere of the Valley while appreciating an authentic Italian meal. Abandon yourself to the scent of freshly baked pizza or the aroma of real espresso coffee.
Trattoria Grappolo
3687 Sagunto Street
Santa Ynez, CA 93460
---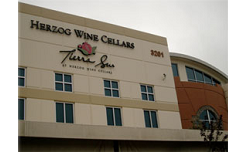 Tierra Sur Restaurant, inside Herzog Wine Cellars' new state-of-the-art winery, is Chef Todd Aarons' second incarnation of Mediterranean influenced cuisine, this time utilizing local produce. Chef Aarons is a veteran of Zuni Cafe; in San Francisco and Savoy in Manhattan, and is now returning home to California to make Tierra Sur his new abode.
Tierra Sur Restaurant at Herzog Wine Cellars
3201 Camino Del Sol
Oxnard, CA 93030
---
To schedule a meeting with Ciovacco Capital Management in the Thousand Oaks area, please email: